EVER tackleD a ski jump?
WE GIVE YOU THE 'Bun J Ride'
Jump through the air like a pro attached to a bungee rope!
discover the best thrill in Tignes with the elasticated bungee rope ski jump
Try on either skis or a snowboard!
After a few technical and safety explanations with the 'jump manager' you are ready to fly!
Your trip is down a 30 metre long and 35 metre high springboard bungee jump that simulates the thrill of actual ski jumping. When you get to the point of take off you will soar 70 metres as you jump over a beautiful mountain setting at 2600 metres above sea level.

What honestly could be better than that?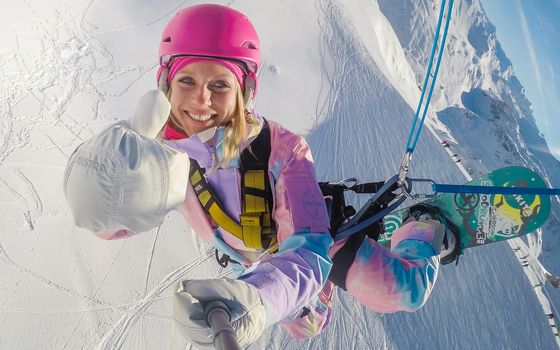 THE JUMP
PRICE
1 jump per person
75 €
Ski equipment is not included. Come dressed and equipped as you would normally be skiing!
Discover the jumps on the BUN J RIDE here live!