'it's like being lewis hamilton on snow'.
snowmobile fun with esf.
Snowmobile excursions at an altitude of 2250m!
SNOW, SPEED, SPRAY and Snowmobiles
for the lovers of the extreme.
Coached and instructed by ESF and snowmobile experts, you will discover the speed and sensations on a special snowmobile course high up at 2250m. This activity is something not to be missed and will thrill family and friends.

For more information contact us here
.
SNOWMOBILE DURING THE DAY OR EVENING
session plaisir - DURING THE DAY
1 pilot
1 passEN.
>> Snowmobile during 30 minutes

61 €
29 €
session sportive - DURING THE DAY
1 pilot
1 passen.
>> Snowmobile during 40 minutes
80 €
37 €
SNOWMOBILE + TASTING OF LOCAL PRODUCTS - EVENING
1 PILOT
1 PASSEN.
>> Snowmobile during 30 minutes + Tasting of local products
100 €
68 €
>> Snowmobile during 40 minutes + Tasting of local products
119 €
76 €
snowshoes + SNOWMOBILE - EVENING

1 pilot
1 passen.
>> Snowshoes hiking + Snowmobile during 30 minutes
83 €
49 €
>> Snowshoes hiking + Snowmobile during 40 minutes
102 €
59 €
insurance
1 day
1,5 €
the yurt evenings with snowmobile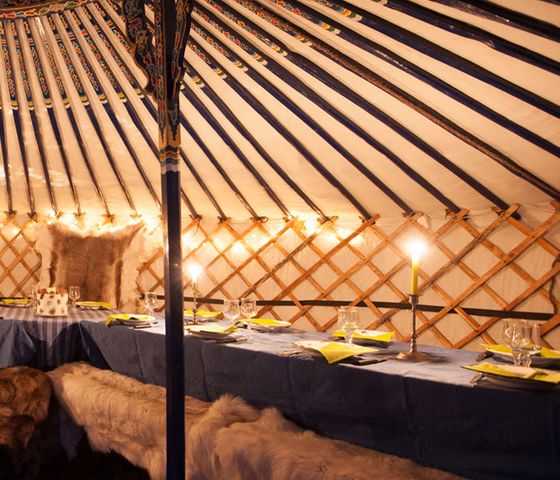 "altitude" evening (snowmobile 30 min)
1 pilot
1 passeng.
>> Snowshoes or Snow groomer
>> Snowmobile 30 minutes
>> Savoyard aperitif around the fire
>> Typical French meal in a traditional mongolian yurt
>> Sledge or Snow groomer
127 €
98 €
1 child
76 €
"ALTITUDE" EVENING (SNOWMOBILE 40 MIN)
1 pilot
1 PASSENG.
>> Snowshoes or Snow groomer
>> Snowmobile 40 minutes
>> Savoyard aperitif around the fire
>> Typical French meal in a traditional mongolian yurt
>> Sledge or Snow groomer
144 €
104 €
1 CHILD


82 €
insurance
1 day
You need a specific insurance for this activity
1,5 €